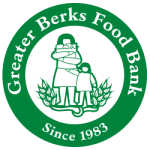 Help Feed Hungry Kids over
School Year Weekends!
The Berks County Food Bank has a highly successful program helping to feed low income school kids...packing 1300 backpacks WEEKLY for kids in Berks and Schuylkill Counties to take home every weekend.
The Weekender Backpack Program.
We are collecting: (ONLY THESE SIZE SPECIFIC ITEMS)
100% Juice (10 oz. or less)
Microwaveable spaghettios, ravioli, etc.
Tuna in a pouch
Cereals ( 7 oz. or less)
Oatmeal
Fruit cups
Granola Bars
Pretzels or popcorn (8 oz. or less)
Cracker snack packs (ex. Austin or Lance)
A great way to get your kids, grandkids and neighborhood kids involved in feeding hungry kids locally!!
Now THAT's loving your neighbor!